Un guerriero irritato che un tempo era un padre e un marito amorevole viene riportato in vita 25 anni dopo per vendicare i demoni responsabili.
con questa log line Scout comics presenta A KING'S VENGEANCE la nuova serie in arrivo negli USA  da Peter Ricq e Davila LeBlanc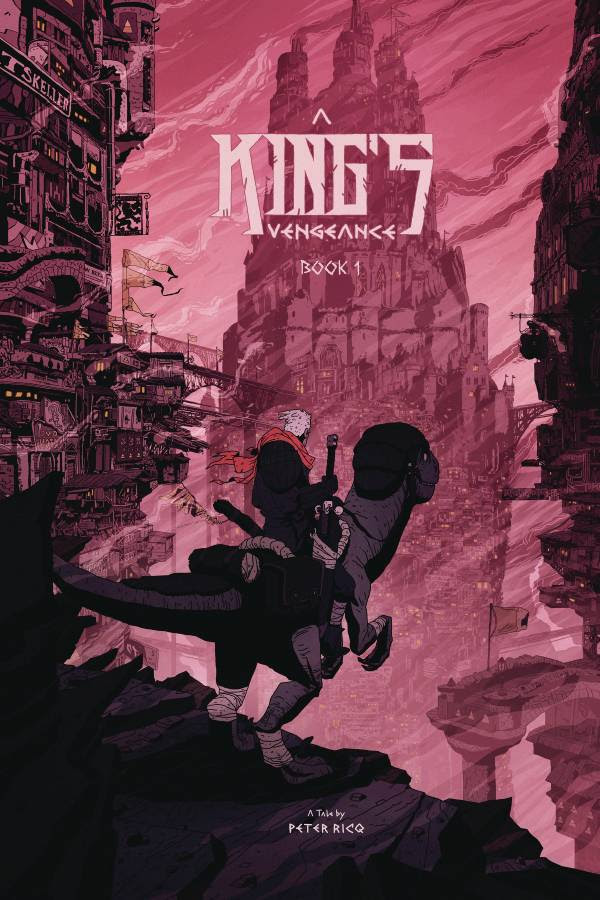 A King's Revenge is a steampunk medieval fantasy adventure wrapped in an action packed revenge story. We follow King Olric who on the last day of a 4 year war confronts the demon responsible. Unable to kill him, the demon assumes the form of his son and slays Olfric. Resurrected by necromancer Beltho Krane 25 years later, Beltho offers Olfric vengeance in exchange for his service. Together, the pair hunt the demon and all those connected to his and his family's death. Even if it means taking them on one enemy at a time. Inspired by Conan The Barbarian, Robocop, Game of Thrones and Hellboy, fans of will love this story.