Nuovo cambio al vertice per la casa editrice DC Comics, che nelle scorse ore ha nominato la nuova Editor-in-chief ovvero Marie Javins,
Daniel Cherry III vice presidente e general manager dell'editrice made in USA ha dichiarato : "Marie intrinsically understands the power of comics and their unique ability to entertain and empower, which makes her a perfect choice to be DC's next Editor-in-Chief," "In addition to her many creative talents, she's also incredibly committed to increasing access to this amazing industry by mentoring the next generation of comic book creators and helping them find their voices. I look forward to working with her in her new role."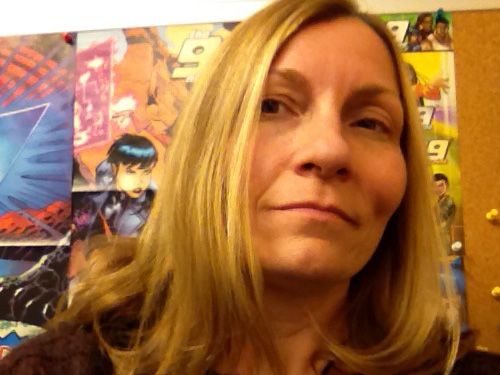 Javis, così come Michelle Wells erano state nominate capo-redattrici ad Agosto, dopo l'addio di Bob Harras. La nuova Editor-in-chief collaborerà con Cherry e Jim Lee determinando quelle che saranno le nuove linee creative e i piani per DC Comics
Marie Javins ha poi dichiarato: As a young girl devouring comics of Wonder Woman, Nubia, and Supergirl, I never dreamed that decades later, I'd be at the helm of the mighty DC Comics," Javins said. "I'm incredibly honored by this responsibility, and will dedicate myself to supporting and challenging DC's extended family of staff, talent, retailers, and partners around the world in our quest to tell innovative visual stories that both reflect and expand our world—and in some cases, our galaxy and multiverse.