King in Black, il prossimo evento Marvel legato al mondo di Venom e della sua nemesi Knull sta per piombare sull'universo della Casa delle Idee, coinvolgendo un gran numero di testate.
Oltre al ritorno di Namor e Gatta Nera, l'evento porterà a un team-up tra Iron Man e Doctor Doom, contro un nemico insolito: Babbo Natale.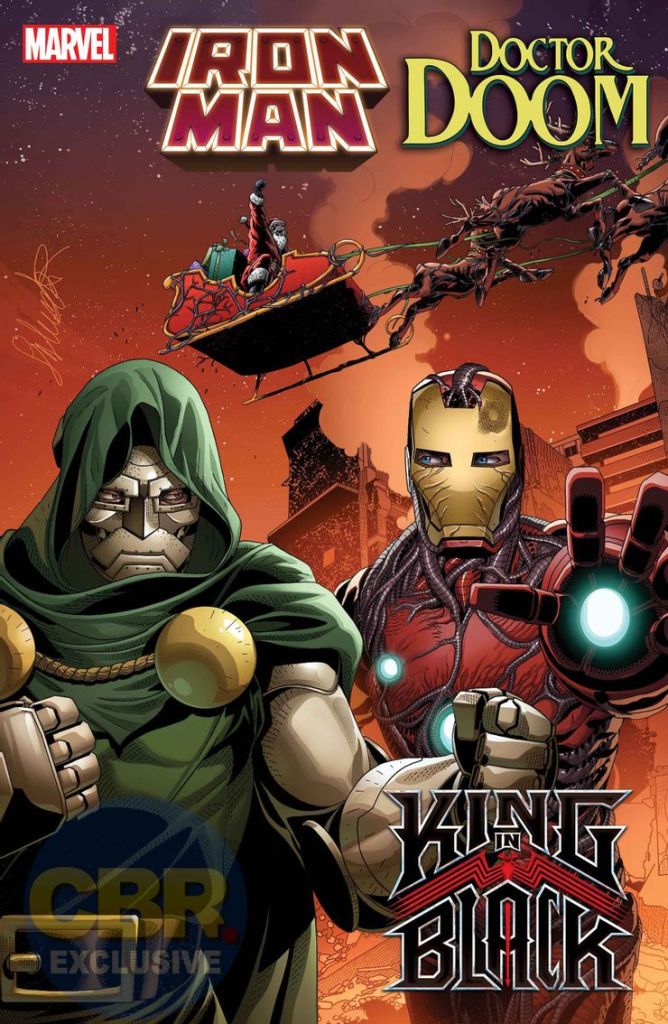 Questa la sinossi dell'insolito numero scritto da Christopher Cantwell per i disegni di Salvador Larroca
Iron Man has risked everything to save Eddie Brock, but now he's left with nothing but guilt. As longtime 'frenemy' Doctor Doom shows up with both counseling words and ulterior motives, they'll be forced to battle an all-too-familiar specter of the holiday season — albeit one now twisted and controlled by the recent invasion of Earth by the symbiote homeworld. As Iron Man and Doom fight as temporary allies, their unexpected encounter both with each other and a horrifying inversion of yuletide joy may ultimately reveal to them the true meaning of Knull-mas.