È finalmente arrivato il momento! Questo febbraio negli USA, lo scrittore Peter Milligan e l'artista Michael Allred  faranno il loro tanto atteso ritorno in X-CELLENT #1!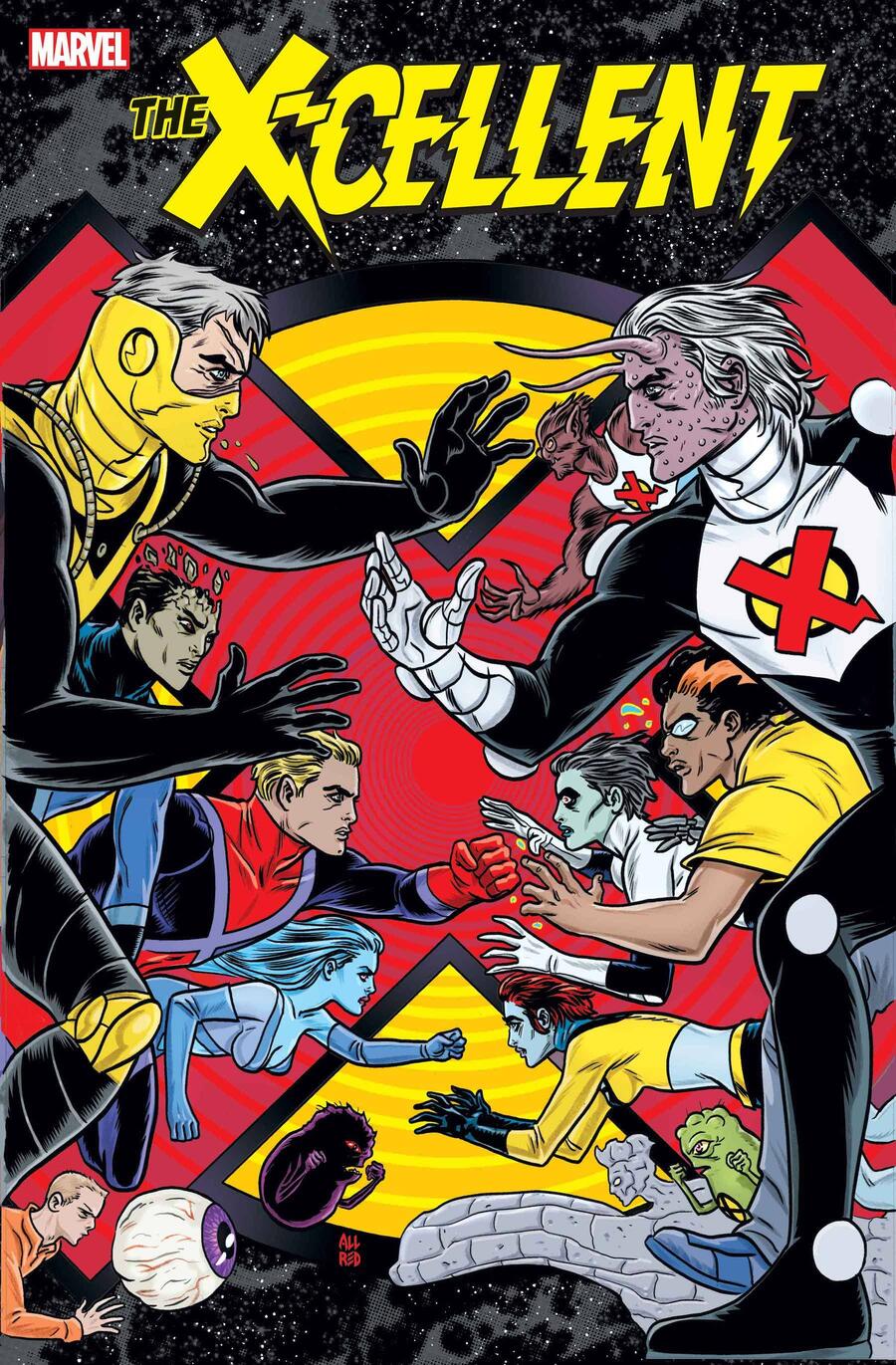 Erano gli anni 200 quando X-Statix debuttava sbalordendo il mondo Marvel con la sua interpretazione così particolare dei supereroi e con i suoi strani personaggi. Ora il team creativo originale è tornato per portarci nuove storie degli originali protagonisti e dei loro nuovi rivali
ecco la sinossi rilasciata da Marvel : They were loved by their adoring fans. They were reviled by the harsh press. They lived, they loved, they fought and they died…a lot—all for the sake of fame. They were the X-Statix, a team of mutant celebrities fighting for a brighter world and an even brighter spotlight! But they're old news now, because there's a new mutant team that will live harder, love harder, fight harder and die a whole lot harder than those has-beens! Meet…THE X-CELLENT!
Milligan ha dichiarato "I'm thoroughly X-Statix to be working with Mike and Laura Allred again," "And it's been truly X-CELLENT to discover that we've lost none of our alchemical fizz in conjuring up this new comic, this new title, this new beginning: The X-CELLENT!"
Allred ha poi aggiunto "The ol' gang is back together again! Working with Peter Milligan is always a party,"  "The future is looking brighter for 2022 as we get to show the world how we've been playing with our X-Statix Marvel mutants and their new adversaries, THE X-CELLENT! LOVE these characters! Everyone come play with us!"
Non ci rimane che attendere Febbraio per avere novità su questo nuovo entusiasmante ritorno