L'agente dell'FBI Ellie Tewksberry non credeva a Babbo Natale … fino a quando uno stanco St. Nick non compare e inizia a rapire i bambini. Ora Ellie dovrà collaborare con il suo ex marito (e aspirante elfo) per salvare il loro figlio … e il Natale!
Da questa premessa nasce Red Xmas, in uscita – ovviamente a dicembre- negli USA per la casa editrice Scout Comics e nato dalla mente di Clay Adams e Alexandre Philippe, aiutati dal duo italiano composto da Fabio Ramacci e Ilaria Chiocca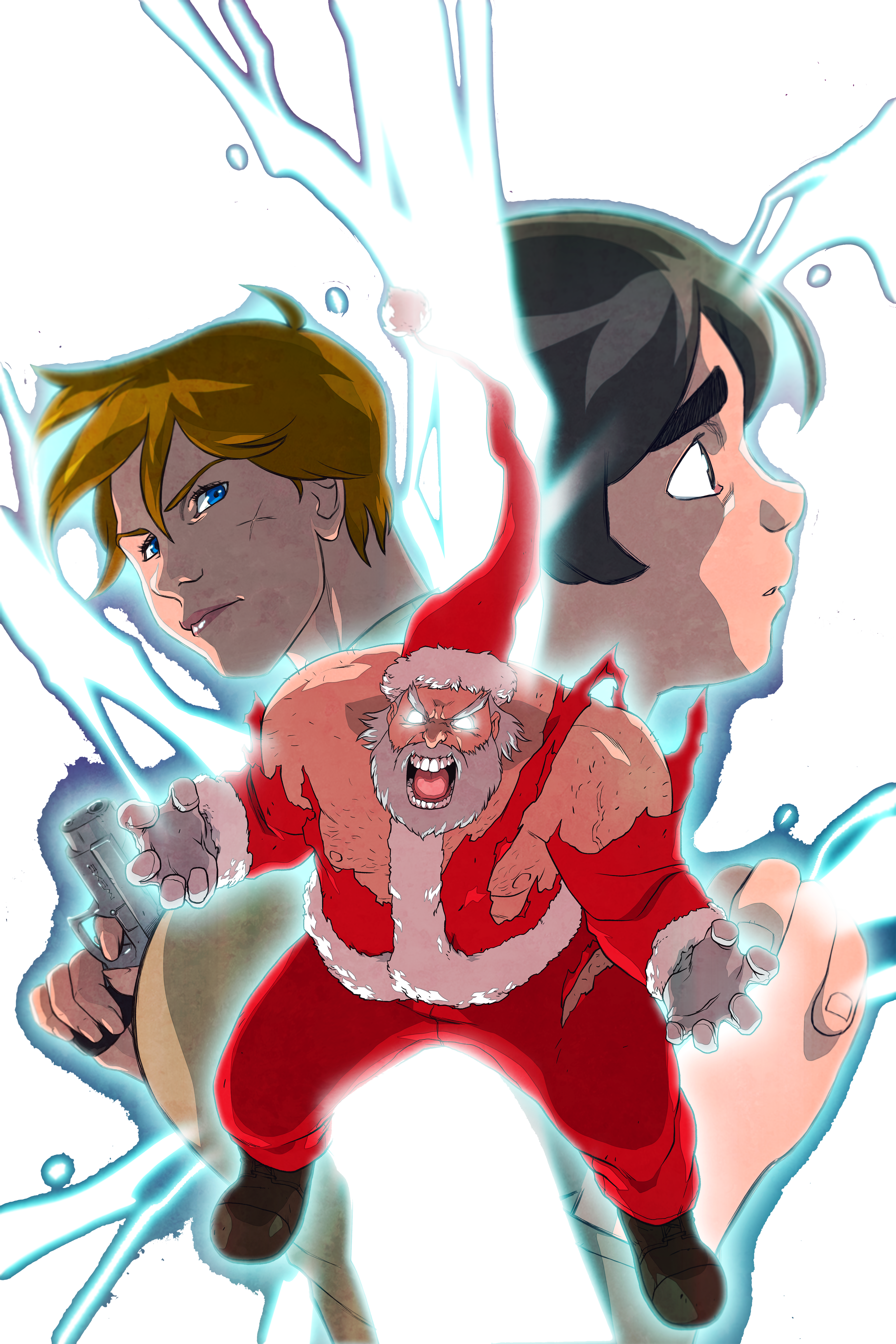 Questa la sinossi ufficiale diffusa dalla casa editrice:
Ellie Tewksberry isn't the world's best mom. How can she be, when she's too busy fighting evil as a top FBI agent? But when her son Byron runs away, you better believe she'll use all her grit and experience to bring him home alive.
She's gonna need it, because plucky Byron's made it allll the way to The North Pole in search of his dad—a wannabe-elf who ran off years ago to join Santa at the workshop.
But not only isn't Dad there, Byron's timing sucks. Mrs. Claus just bit the big one in a tragic toy accident, and Santa vows to make all the world's brats pay.
When Ellie catches wind of his scheme—to use monster toys to kidnap every child on Earth—she teams up with the Easter Bunny and St. Patrick's Day Leprechaun to try and bring him down.
But when that fails, she must swallow her pride and work with her ex-husband, Witherspoon…the one man who understands Santa's operation better than anyone she knows.
Turns out, he's just the man for the job, wielder of an ancient Santa-killer weapon. Together, they must finally put family first and confront the not-so-jolly St. Nick at his icy stronghold.
And maybe—just maybe—learn to live happily ever after…